The world is moving towards the wireless side of the force. It's much more comfortable to use electronic devices without having to worry about wires.
However, in most cases there are disadvantages to using the traditional way, with wires. One of the main disadvantages of wireless is getting arrested for battery life and be subject to connection failures. So you may want to use a wired headset. This adapter for Playstation 3 allows you to use any headset with plug p2, or even just use a, If you do not want to talk.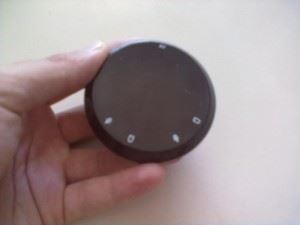 The box comes with everything you need to install, including USB cable, RCA adapter to plug p2 and p2 – P2, If you want to use with the PC (that is not very smart).
The installation is pretty easy, the only problem I found was that the colors of the RCA adapter came reversed, which was not a big problem, because it's just reverse the cables.
After connecting everything, go to the PS3 and make a quick setup. If you are using HDMI to connect the video game tv, you will need the audio and video cable (the one with the yellow color, Red and white that comes with the console) and use only the red and white cables (need not be connected to the tv, I did this to reduce the mess).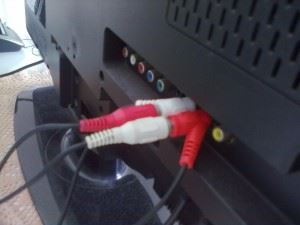 Then go in the videogame in Settings > Sound settings and put in audio output settings "Audio input connector / SCART / AV MULTI" and change Various audio outputs to on, so the audio will go out on TV and in the headset, What is more practical, because you can give mute in any of them.
If you are using analog connection (AV, S-Video, Video Composite) don't require this step, only connect the cables as shown in the picture above (also check that the cables are not reversed, You probably will notice during the game).
To use the microphone go on Accessories settings > Audio device configuration and change the input device to USB PnP Sound Device and to exit the Default system device or the USB PnP Sound Device will work.
With this you just need a headset. I bought a along with the adapter, see photo below: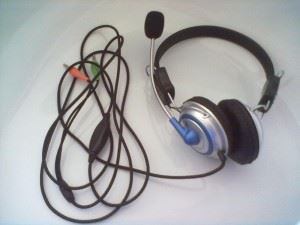 This headset is one of the cheapest dx.com site. Costing only $ 8,99, its sound quality is very good for the price. The big advantage of this adapter is that you will hear the sound of the game with the sound of VOIP, so for FPS online it will give you a better sense of space. For example, in battlefield 3 you will hear helicopters and tanks approaching and know the direction they come from the sound.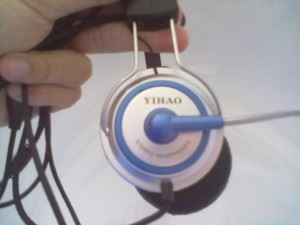 The quality of the headset is acceptable, has volume control (the adapter also features volume control, but it's nice not having to get off the couch). It muffles the sound if placed in the right way, the only problem I found was that he squeezes the ears and it is uncomfortable to use without a break for a while. The links to the adapter and the headset are down there:
Adapter for PS3 – http:///p/usb-audio-adapter-for-ps3-ps2-pc-107052 dx.com
YIHAO Headset – http://dx.com/p/yihao-stereo-voip-and-gaming-headset-3763