Will buy a tablet in Brazil, so get a Samsung or an iPad. Don't fall into the silly to buy a Foston, CCE, Philco or any other of these brands. Are all sucks. Below we have the pink tablet TR91, that is my niece and reached in my for a simple complaint: very slow!
First let's take a look at the tablet in General: We have a side power button, a connector for battery charge, a headphone and buttons for volume control. There is also a microUSB connector that does not load the tablet. This is one of the first bad things on your tablet: you need to upload in a specific font.
The back of the tablet is pink, for girls!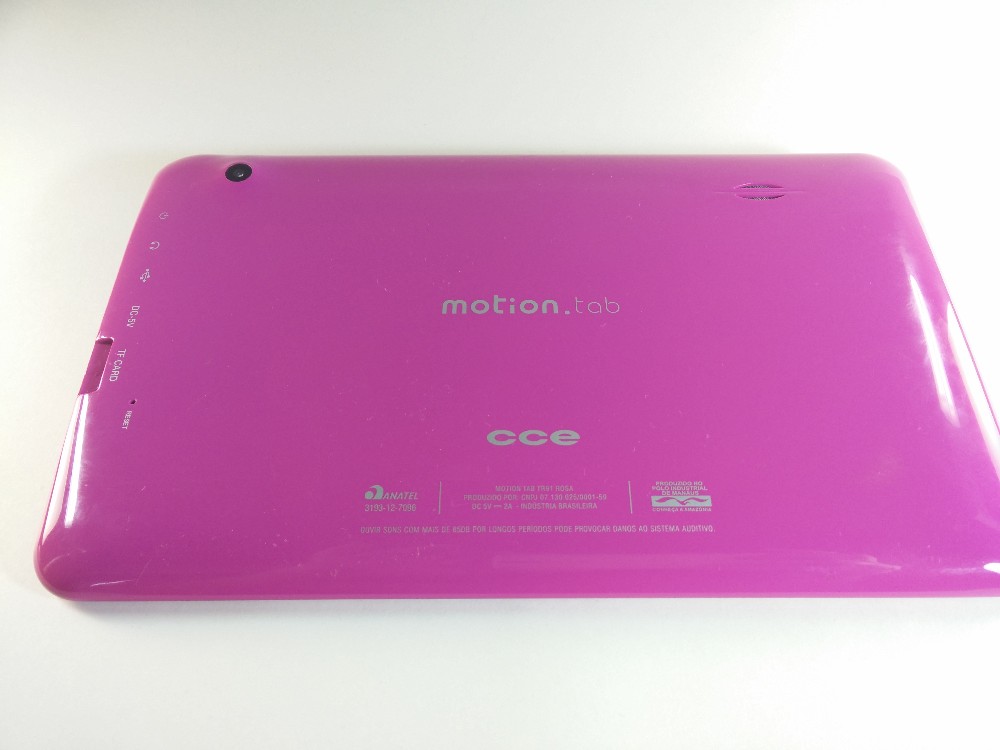 Below is what the product is CCE. Go to specifications:
| | |
| --- | --- |
| CPU | Cortex A8 1.2 GHz single core |
| RAM/ROM | 512MB and 4 GB |
| GPU | It has not been possible to find out |
| DISPLAY | 800×480 |
| Cameras | Rear camera 2MP front camera and 0.3 MP |
| The | Android 4.0 |
| Bluetooth/WiFi/GPS | Without bluetooth and GPS, WiFi only |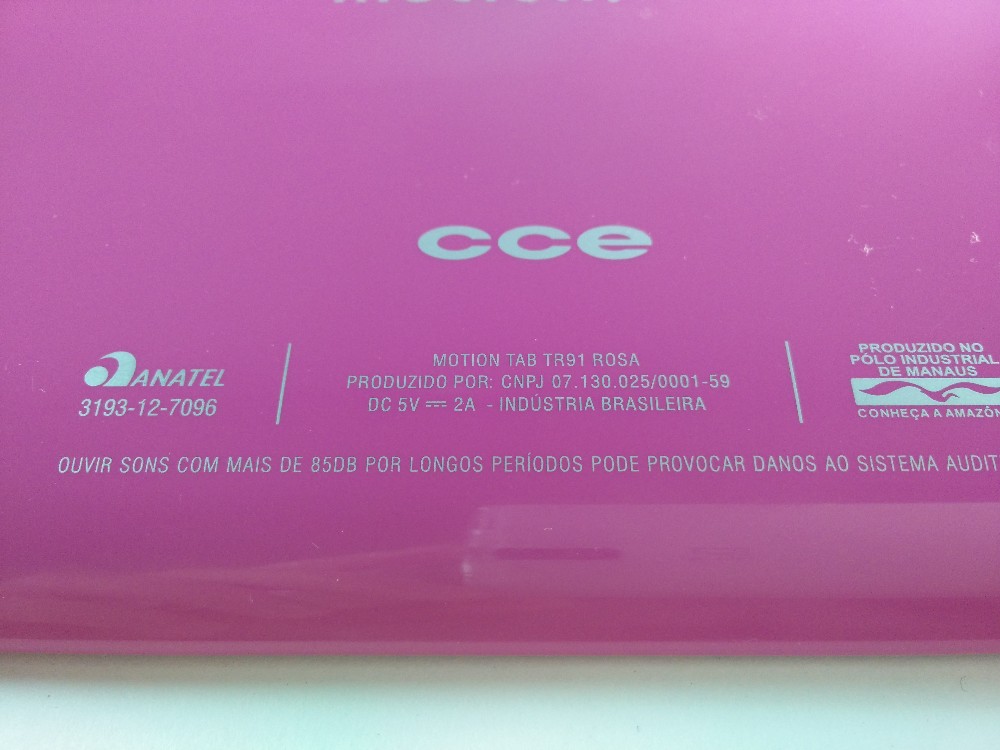 Connecting the tablet you can see many of your problems. 800 screen×480 has too low resolution and the processor is too slow to run anything important.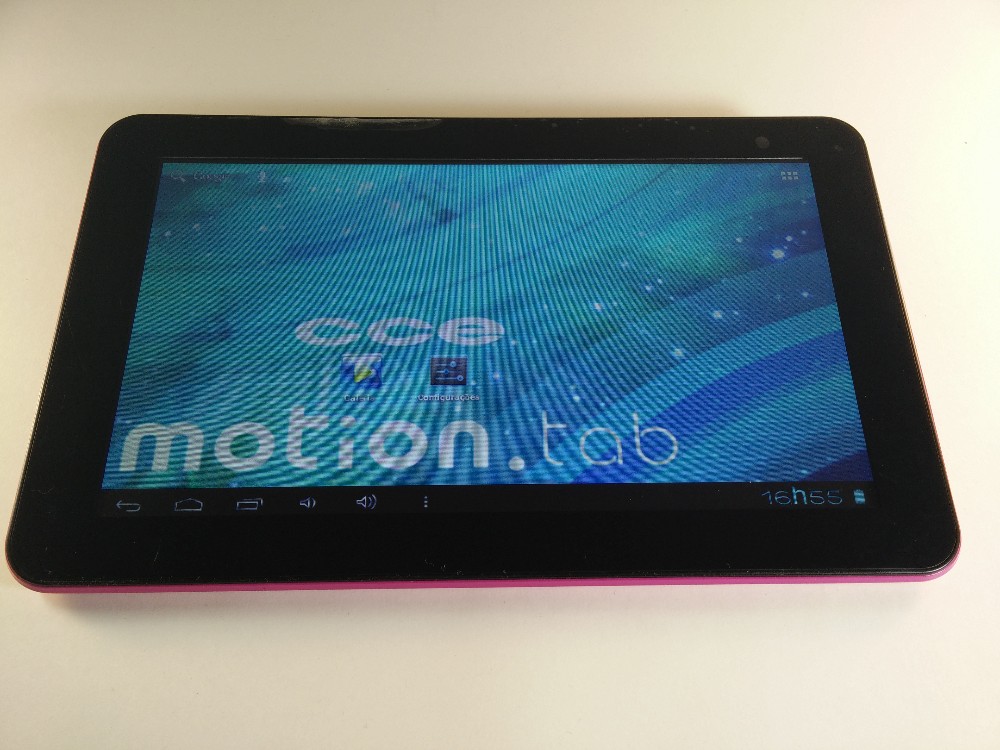 Android 4.0 It's old and traditionally slow. In addition, the memory of 512 MB (only about 200 MB available for APPs) is very little for applications today.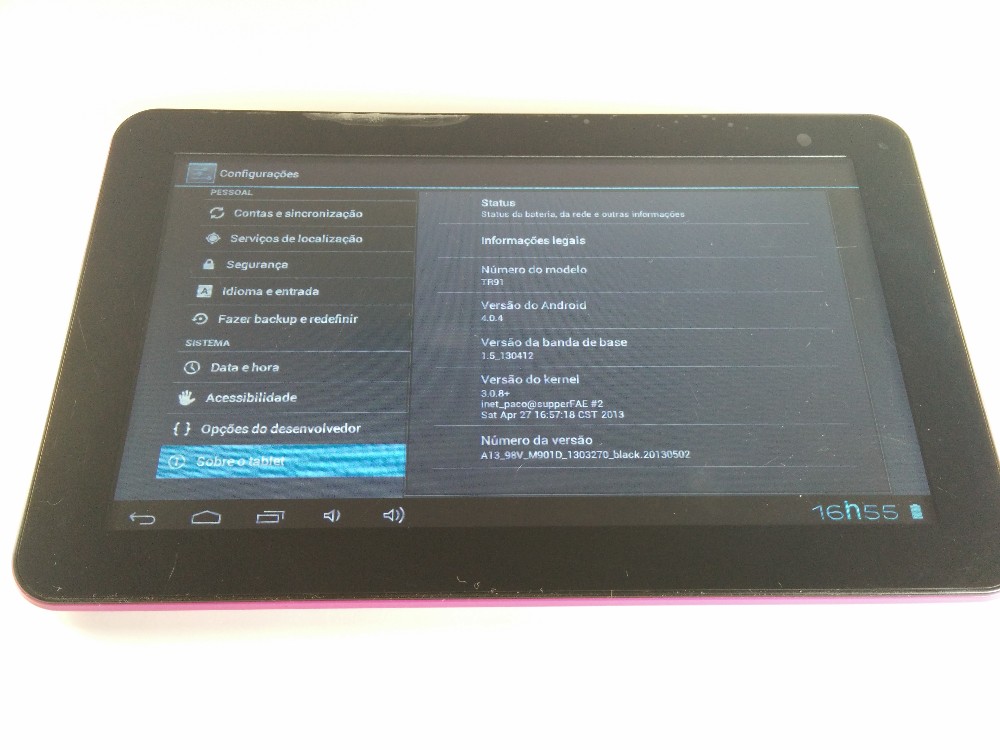 See how the resolution is low. Any Chinese tablet 9 inches should have HD resolution at least.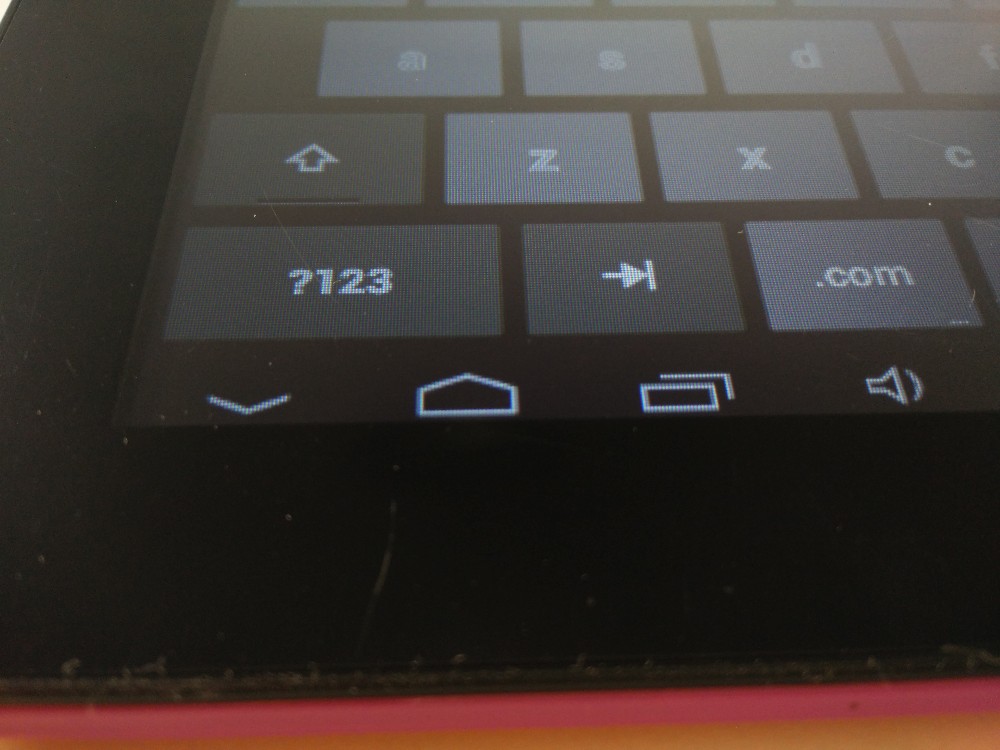 Worst of all is the Market. As soon as you connect the account Google does against the service and Google APP Play for a version that just does not run on TR91. Actually, until wheel, but it takes about 10 seconds to open anything.
Don't even try to install Facebook, Twitter, Instagram or any other software. As these APPs are services that run on tablet, and consume memory, in no time you will not be able to open the settings menu. Facebook took 5 minutes to open when my niece asked me to try to fix.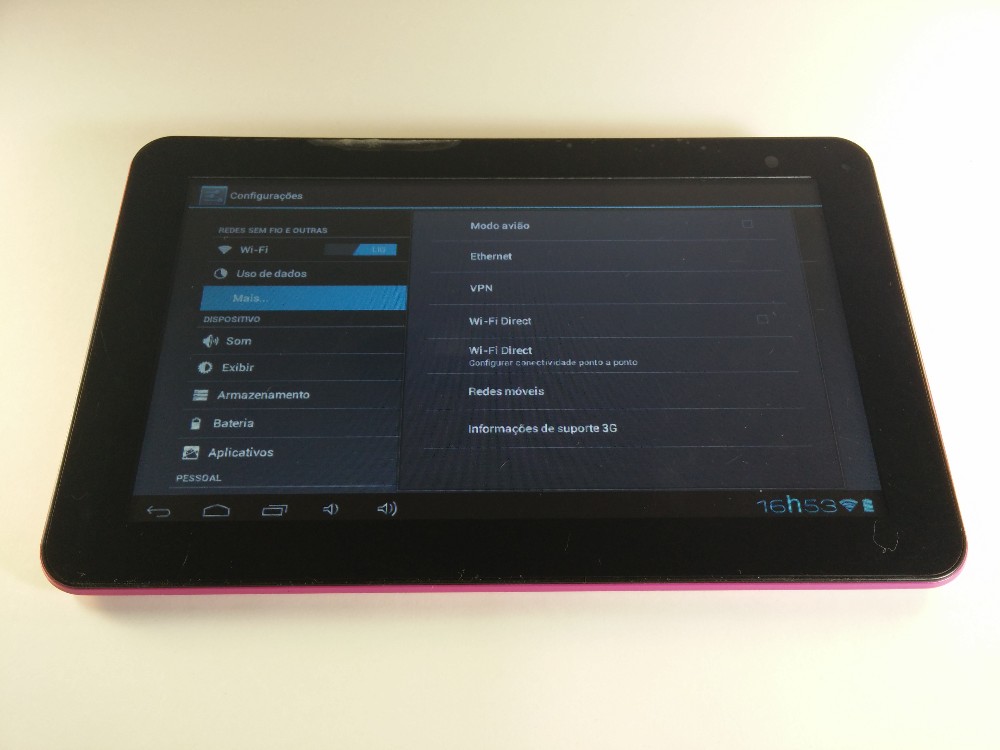 To try to minimize the problem I told her to just install the facebook, and deactivated all the APPs I didn't use and comes loaded on your tablet. Disabled TalkBack, Gtalk, Email, Research and other services. As well a tablet neutered than useless.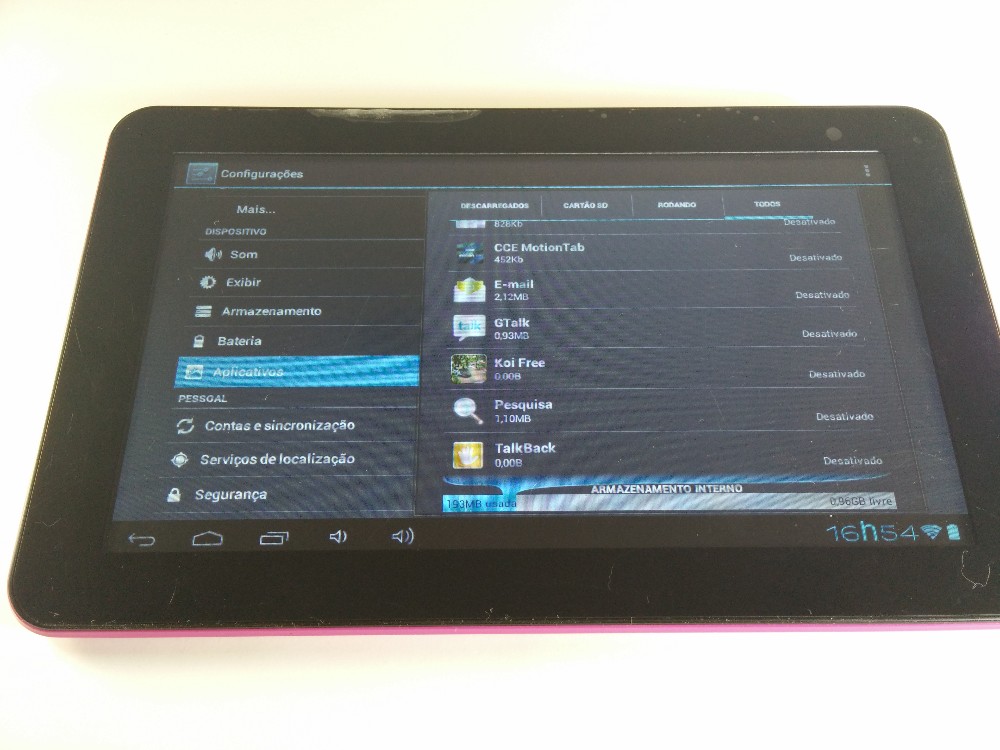 This application it is important to disable, the maps on Google Maps. He consumes enough memory to lock the tablet forever.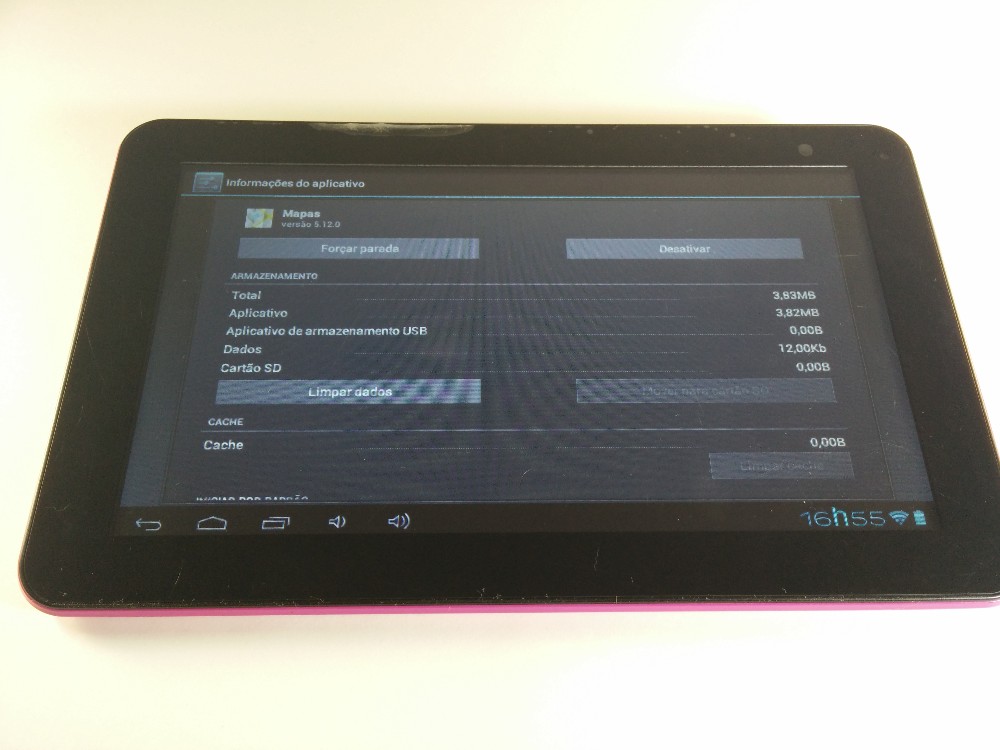 I made a video showing the product in its slow feature!
Conclusion: This tablet costs 300 to 400 real in Brazil, about of 100 U.S. dollars, and certainly not worth the price. In china can buy tablets for 70 dollars with Android more updated, 1GB RAM, Quad Core processor and screen with higher resolution. Browse manufacturers Pipo and Wave, you are the best, and run these Brazilians, you are just to fool fool!