There are many emulators and games for Android, but playing in the usually touchscreen sucks. This small Bluetooth control, though a bit frail and a little stiff, solve this problem and can take as a locksmith.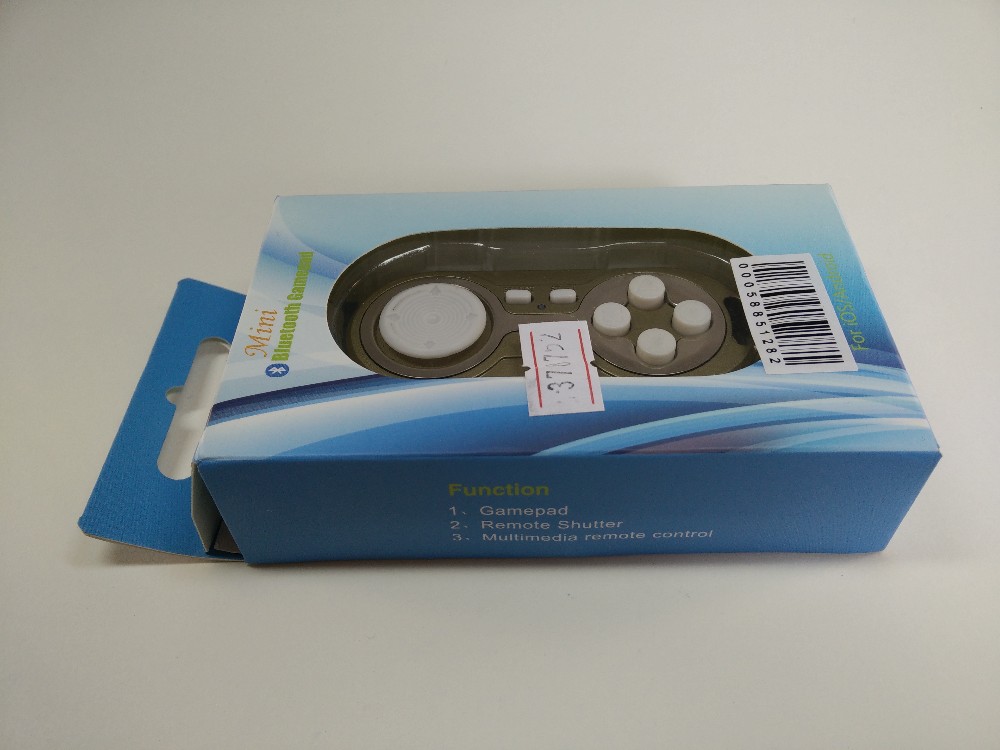 Comes with instruction manual only in Chinese, and the control.
This below is the control. A D-pad, Type start and select buttons, a button to shoot for a camera and four common buttons.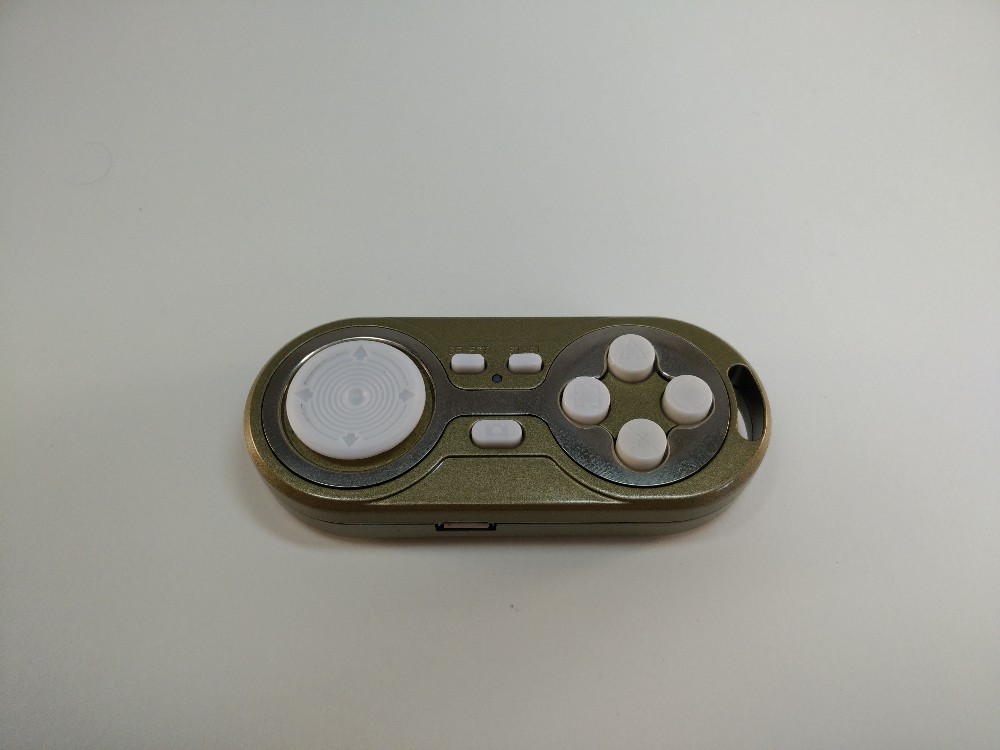 The design resembles a little control of Super Nintendo. Below we have the on-off switch and the upper buttons L and R.
At the top we have the entrance to reload. A load fairly hard.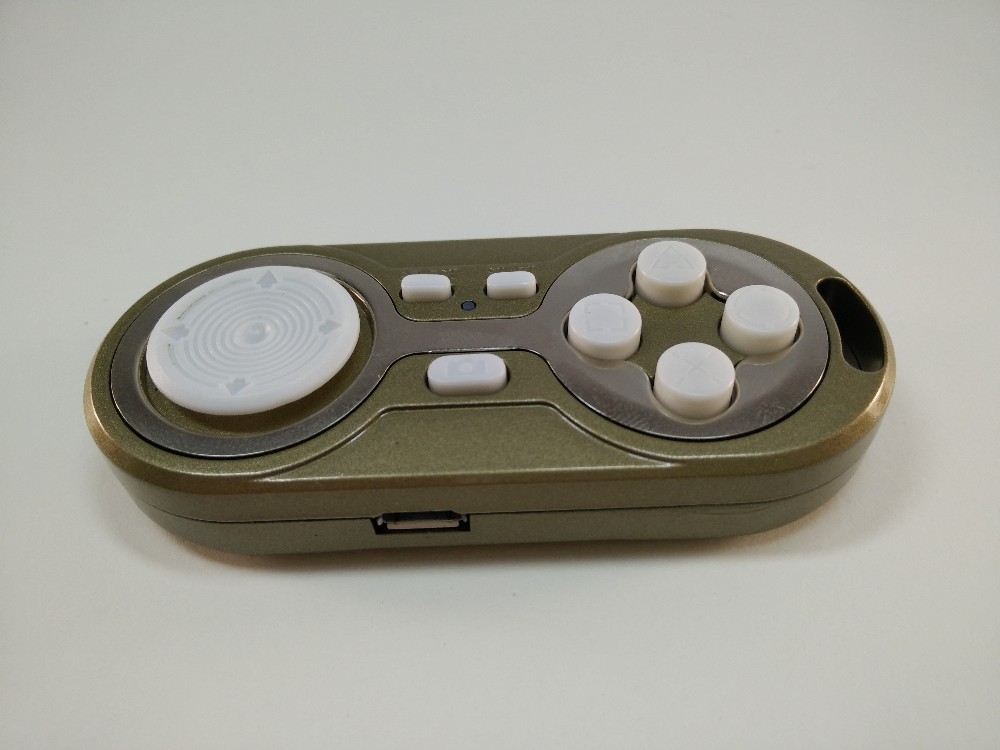 To work you must press the start and select buttons at the same time and the control enters into pairing mode.
Then just search control in the list of devices your tablet or mobile phone. Below is an example on an Android phone.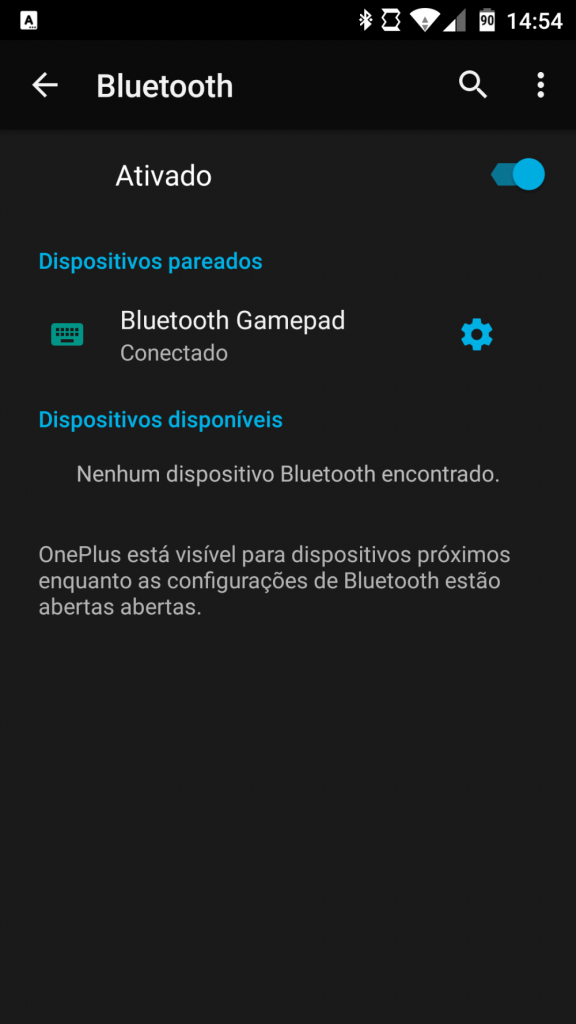 See the video recorded playing Streets of Rage III and Sonic in MegaDrive emulator (Sega Genesis) Androgens for Android:
Although it is a little hard and kind of fragile, the control is still infinitely better than playing on a touchscreen. I think it's worth considering the low price. I leave below link to the product:
http://www.dx.com/p/wireless-bluetooth-v3-0-game-controller-gamepad-joystick-for-ios-android-smart-phone-golden-378752