The DealExtreme has sent me a coupon for $ 5.00 of new year's Eve and I took to buy a second remote to my PS3. It cost just $ $25,80 with discount.
Had previously purchased before some controls "generic" for PS3, but all original not suck! The analog stick are uncontrollable and the R and L buttons lock right. You can't trust or the D-pad!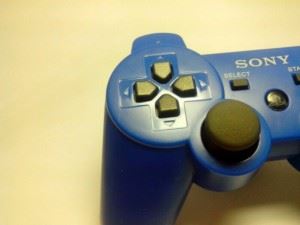 But this is a Genuine Sony control, IE, got everything to work properly. The fact that it is "refurbished" It means that there was some damage in the control, perceived by the user or by the quality control, and the defect was supposedly fixed by own factory. The refurbished controls do not have the original packaging, and there is a chance to have some scratches or signs of use. Should, However, work perfectly.
I found some small scratches on the control that received: There is a whitish under the start button and also a sloppy fit between the parts shown in the picture below. But it's worth, only 55 for a real original control while, in Brazil, even on eBay, a new would cost R $ 150.
There is a sticker written SJ 2012 on top of the control. Seriously, I suspect that SONY sells defective controls to another company that repairs and sells. This can be the source of the refurbished.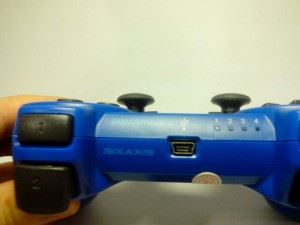 The fact is that worked great! This is really a SONY control, or at least a generic fooling anyone.
I played some games that need two directional and the sight was perfect. Nothing to complain. If my original break I will buy another this.
I leave the link for those interested. It also has other colors, but don't forget to look for Genuine Refurbished, because buy scrap pirate control is the DealBreaker!
http:///p/genuine-sony-dualshock-3-wireless-controller-for-playstation-3-blue-refurbished-137043 dx.com