Recently bought a VW FOX 2015 and came up with a key Pocket knife with remote control. The key ends up scratching with the time of stay in the Pocket in contact with other keys, so I bought the dust cap below silicone.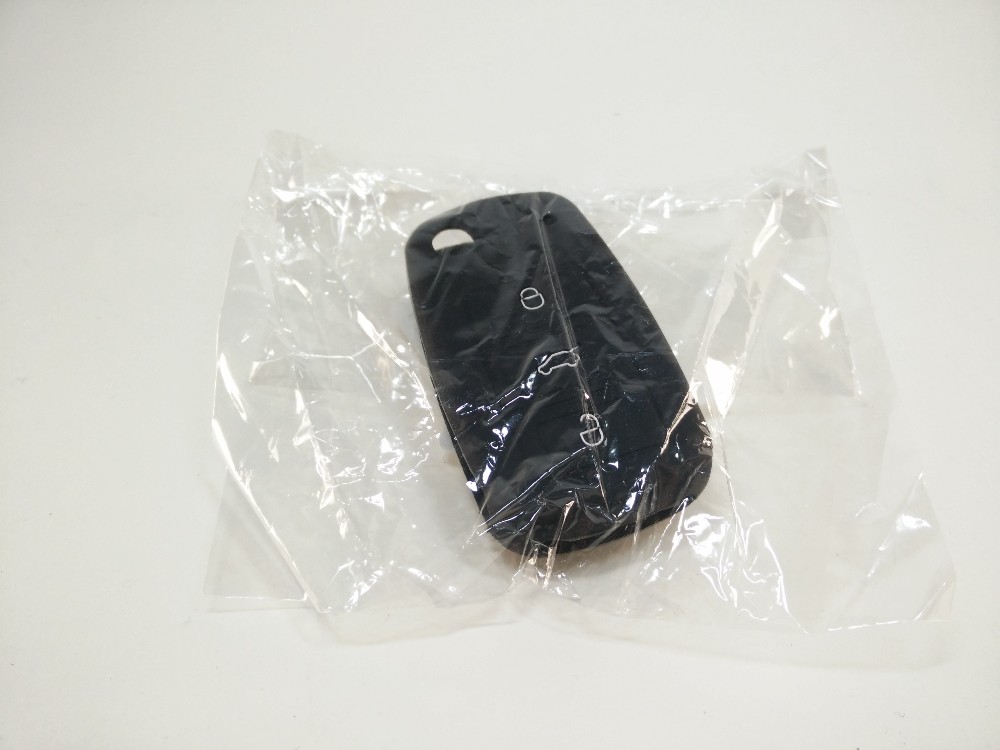 The cover is not wonderful quality, but it fits perfectly. Not sure if it would work on older models, but it's perfectly in my VW Fox 2015.
The back of the dust cap does not have the symbol of Volkswagen.
Below the original control and key Pocket knife with the dust cap on the side.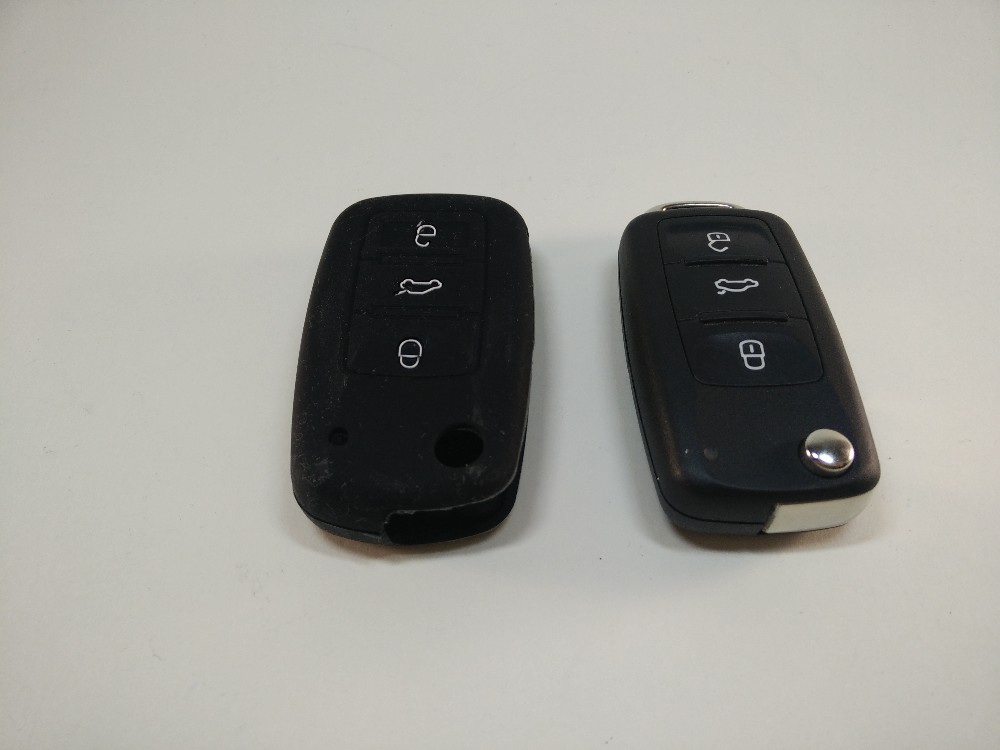 The control of the Cape. Protects against scratches.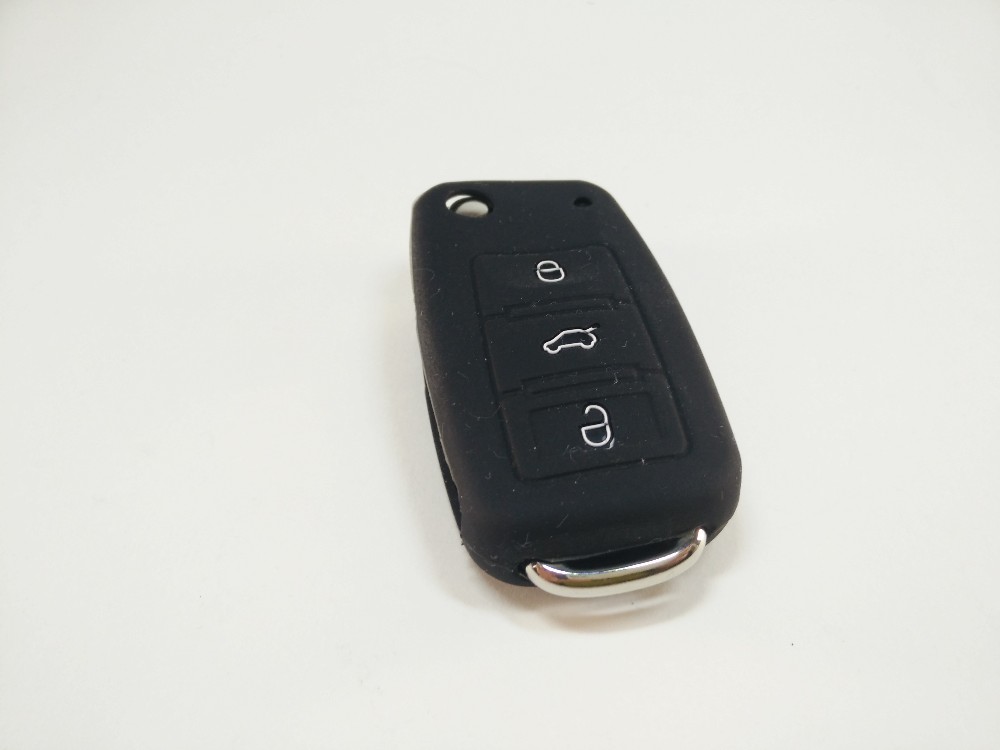 There's room for the key open perfectly.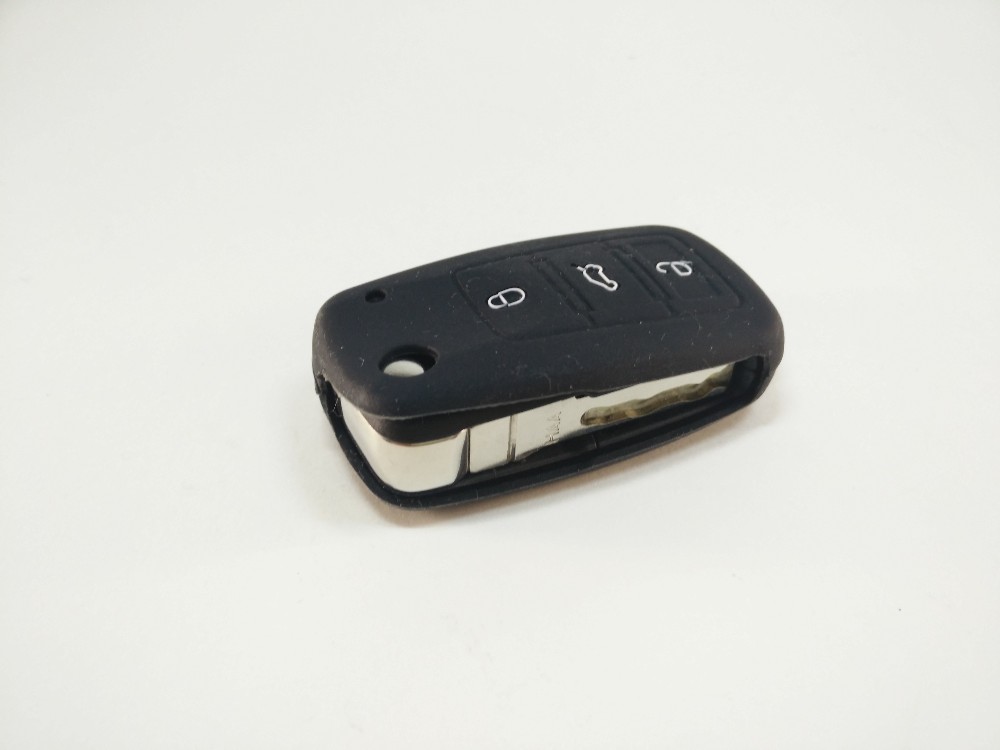 There's the key open.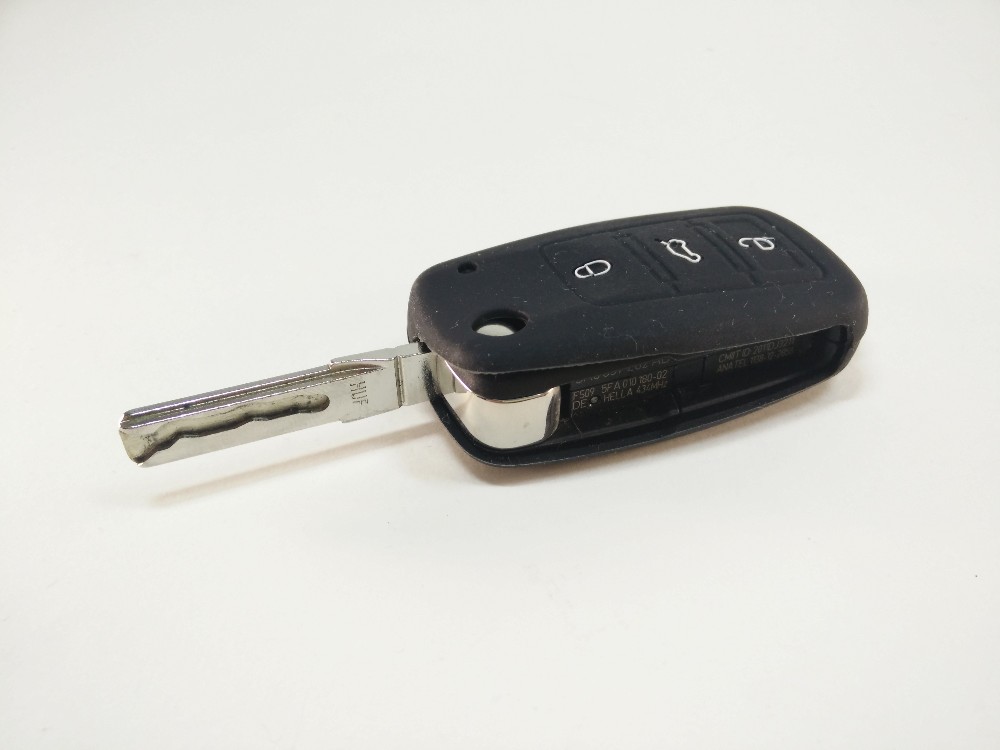 The back with the key open.
I really liked the product, Although clearly accumulate dust and leave the key half ugly. But protects against scratches. Considering that costs less than 3 U.S. dollars, should come with the car to protect the key that is very expensive. I leave below link to the store Banggood:
http://www.banggood.com/Silicone-Remote-Key-Case-Shell-Flip-FOB-For-VW-Golf-Mk6-Jetta-Polo-p-937226.html